New cognitive impairment resources aligned to the second edition of the National Safety and Quality Health Service (NSQHS) Standards are now available.
In 2014 the Commission developed three resources for managers, clinicians and consumers to help improve care of people with cognitive impairment.
The resources for managers and clinicians have been revised and expanded to map to the second edition of the NSQHS Standards. 
A new consumer guide has also been developed.
Actions for clinicians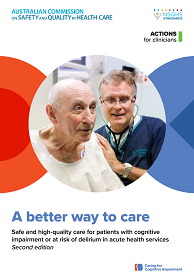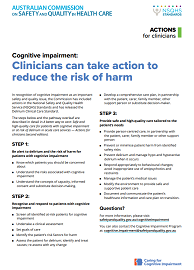 Actions for health service organisations